Supreme Spray Foam Insulation
Foam insulation in Limerick, Clare, Tipperary, Cork and Kerry.
Get a free estimate today!
Domestic and Commercial Attic Insulation, Air tight systems, Commercial Insulation, Farm Insulation, Home Insulation, Soundproofing Insulation and Wall Insulation and PVC Installation.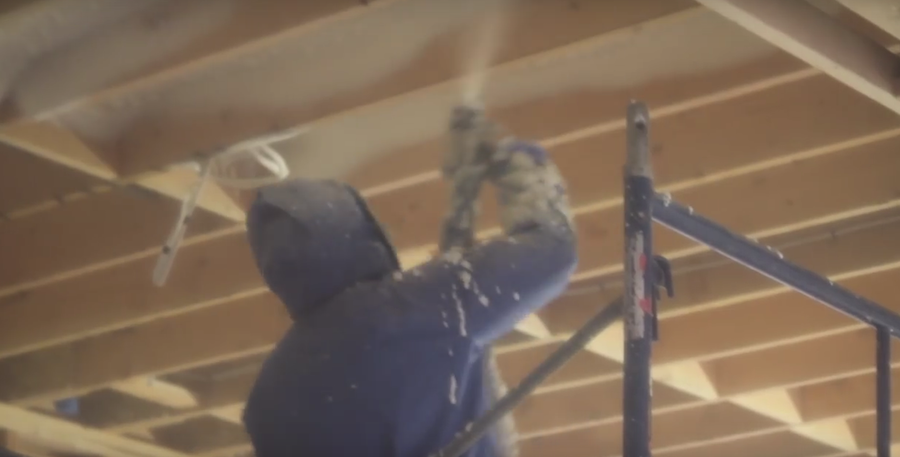 Attic Insulation Cork By insulating your attic with spray foam insulation you can reduce your heating bills by up to 50%. Spray foam insulation means that after it has been applied it does not pose any health and safety risk making it an ideal insulation material for...
Spray Foam Insulation we are the supreme building insulation experts. We cater for domestic, commercial & industrial customers in Limerick, Clare, Cork and Kerry.
Spray foam insulation is the economical alternative to traditional building insulation, and due to its fantastic versatility, can be used on any areas of your property
It Improves Comfort. …
It Improves Air Quality.
It Is Environmentally Friendly.
It Reduces Sound.
Reduce Your Carbon Footprint By Securing Energy Saving. Reduced Heating & Cooling Bills Upto 60 % Save Money.
Spray foam insulation is versatile and can be used to insulate your roof, attic, walls and floor. It is a flexible product that helps retain warmth, therefore reducing energy costs.
Address
Rathmore, Gneevgullia, Co. Kerry
Opening hours
Mon to Fri: 9:00 – 18:00
Sat: 9:00 – 18:00