Our Attic Insulation service offers a huge savings in heating bills and reduces the carbon footprint for a household.
Attic Insulation Spray Foam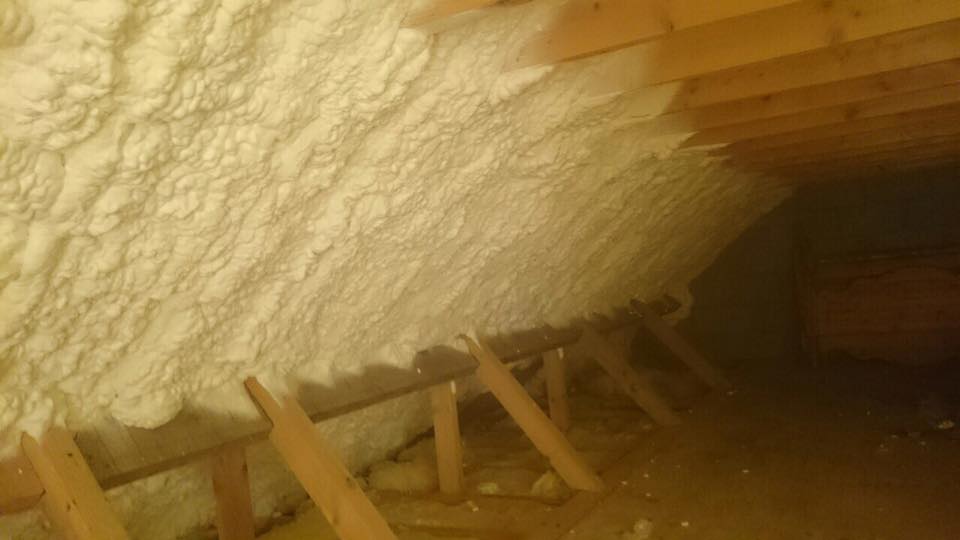 Some Advantages of attic insulation
Our spray foam insulation is one of the most efficient insulating materials available for attic Insulation.
8 Proven benefits
Solid seal with no gaps.
Not affected by external elements such as heat, cold or moisture.
Add to building strength when added to a structure.
Improves indoor air quality preventing respiratory illnesses such as asthma and allergies.
Decrease your utility bills.
Naturally fire resistant.
Noise reduction..
More energy efficient, fire resistant and environmentally friendly.

Best attic solution for insulation
With one of the highest R-values per inch of any insulating material available, PurAcell 2000 foam helps reduce energy costs while improving building comfort as well as indoor air quality and comfort, dust and other exterior pollutants can not enter the building because of the continuous air tight seal.
PurAcell 2000 is a green product with a unique formula That contains no ozone-depleting chemicals, such as Microsoft CFCs, HCFCs, or fibres, formaldehyde and asbestos. No toxins are emitted after installation. And since it never decomposes or deteriorates, there are no fibres concerns about harmful or gases escaping into the air in the future.
Adds structural strength to house extensions and renovations.
Read also Soundproof Systems and Spray Foam Insulation
Save
Save